/
Let's look ahead! tasmania is calling.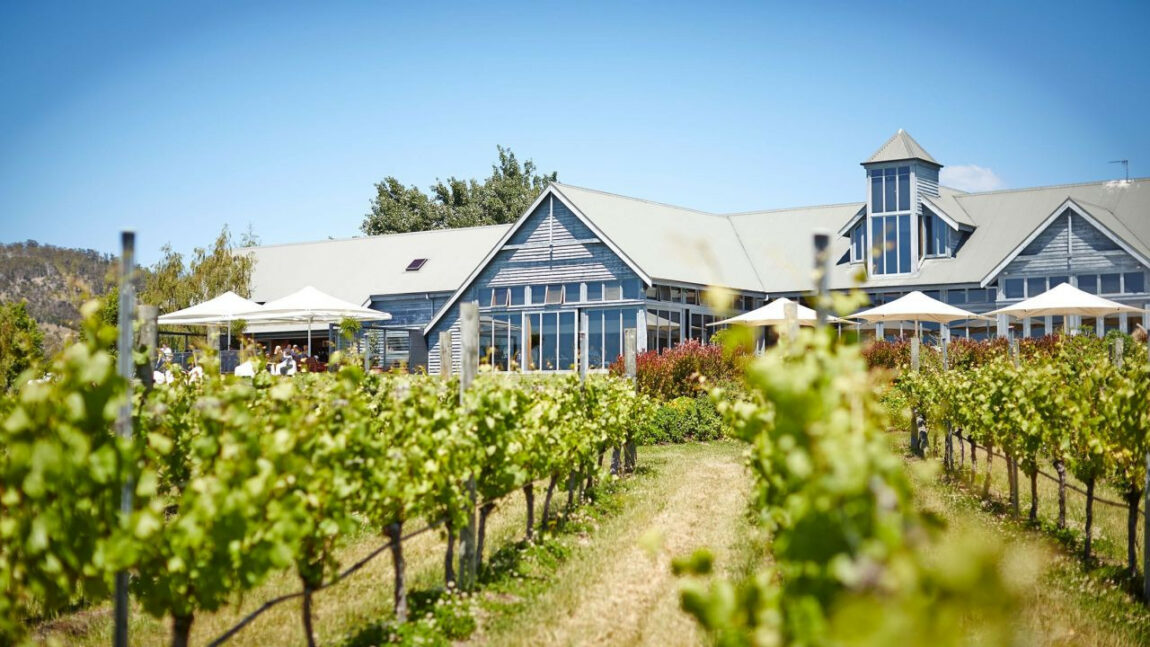 In a year when many places have been out of reach for most Kiwi's & Australians, there is one island which is close enough and safe enough for us to visit. 
Tucked away in splendid isolation, Tasmania is low-key and off-grid. This un-spoilt island below mainland Australia may be the size of Ireland, but its vast array of landscapes, food & wine and rockin' art really packs a punch.
Because it closed its borders early, Tasmania was largely unaffected by the pandemic. It has carefully opened borders to mainlanders, and is now in a position to welcome (close) international travellers in 2022.
Tasmania is filled with top-tier art galleries, farm-to-fork eateries, exciting wineries, boutique hotels, famous markets & prehistoric forests, mountains and a dramatic coastline.
Perhaps it was because of MONA, which opened in 2011 by gambling billionaire art collector David Walsh – who custom-built the compound for his own collection, that can be credited with putting Hobart on the global art map. But then, the bustling Salamanca Market on the waterfront is another hot drawcard.
Wine is another Tasmanian highlight. The output here is smaller than many other states in Oz, with the 200 or so vineyards producing barely 1 percent of the country's wine. The sparkling whites, though, which form around 40 percent of the total volume, are world class.
And for a fabulously immersive education on that topic, we will head to Josef Chromy near Launceston. Josef Chromy cellar door and restaurant is a stunning location to experience superb Tasmanian wines and fine cuisine. It is set among old English gardens and stands of 100-year-old oak trees, and overlooking a picturesque lake, winery and a 61-hectare vineyard. Acclaimed as one of Australia's top 10, the cellar door is housed in the original 1880s homestead. And they have  introduced a new experience, which we will indulge in – The Art of Sparkling –  where guests are taken through the entire production process before creating a bottle of their own sparkling wine.
And of course, there's always Bruny Island—the Tasmania of Tasmania, a 20-minute ferry ride from a dock just outside Hobart, is popular with locals on summer weekends. Come here to gorge on fresh seafood at Get Shucked Oyster Bar, local goat's and cow's milk cheese from Bruny Island Cheese Company, and even single malts at Bruny Island House of Whisky. 
But it is not all about food and wine! Lush and heavily forested—trees cover almost half the terrain, compared with just 2 percent of the mainland—it's a hiking paradise
On the east coast there's a peninsula of white-sand bays, hidden coves, azure lagoons and granite mountains. The Freycinet Peninsula feel more tropical than central Tasmania, with a balmier climate and crimson-pink sunsets. You can walk a trail that brushes the edge of the shore and carves through flora and fauna towards a lookout with stunning views across stunning Wineglass Bay, considered one of the top ten beaches in the world. Nestled in the iconic Hazards range and bordered with pink granite peaks, Wineglass Bay is arguably the most photographed view in all of Tasmania.
The Cradle Mountain–Lake St Clair National Park, known for its' jagged contours, wild landscape, beautiful rainforest, alpine heathlands & glacial lakes, is home to the world-famous Overland Track and iconic Cradle Mountain. The park also provides a rich habitat for wildlife, including Tasmanian devils, quolls, platypus, echidna and several bird species.
However, if you'd rather sit back and relax while sampling a raft of the best vintages, you can easily idle your way through this droplet of an island. 
Surrounded by wilderness, positioned in the heart of World Heritage-Listed rainforest, Cradle Mountain Lodge is the ultimate nature experience and the perfect place to chill and relax. When it comes to ultimate relaxation surrounded by nature, you just need visit the Waldheim Alpine Spa for an experience that will only be made better by the towering presence of the King Billy pines as you watch fresh mountain streams run through the Tasmanian wilderness. Aaaahh. 

It is so easy to see why Tasmania is the ideal destination for us Covid Weary travellers to explore. It is small, boutique, full of fabulous food & wine, incredible Art Galleries, amazing local markets and enough wilderness to offer all of us a little adventure. 
Me? I cannot wait to visit in March 2022, and I think you would absolute regret not joining me!
This is a trip you will never forget! The March 2022 trip is now open for Booking.
The 10 Night Tasmania Sojourn Hosted tour arrives in Launceston 05 March 2022, and departs Hobart on 15 March 2022.
We visit Cradle Mountain, Launceston, Freycinet National Park, Bruny Island and Hobart. And of course during the trip we wine and dine you to the enth degree; take you to the most amazing markets & galleries and show you what wilderness Tasmania style really looks like!
Come join us…x
---
---

OUR COVID PROMISE & BOOKING WITH CONFIDENCE. 
We need to keep you safe and look after your interests when booking and travelling with us.
To make sure we keep you safe and comply with Covid requirements we only work with suppliers who have Covid safe plans.
With regards to payments, if, due to Covid, we need to postpone a tour and we have received your deposit but not passed on payment to our suppliers, you can choose to postpone with the tour date change, receive a credit note or receive a refund of your deposit paid.
If we have paid deposits/final payments to suppliers which cannot be returned, and we have to postpone due to Covid lockdowns, we have agreements in place that ensure we can move to an alternative dates.  Please check our booking terms by tour, and standard terms and conditions, when you are filling out your booking form for full details.
If you have any questions, or any concerns, please reach out and talk to us. Our policies will continue to evolve as time goes on and as we continue to monitor local health recommendations, but what won't change is our commitment to your incredible future journeys with Mai Journeys and our amazing Partners.
SO How do I join??
Easy! Just email me for full itinerary and details at [email protected], OR have a look via the Tour Link on the website.
Stay curious everyone – and see you all in Tasmania in 2022!
Jemma and the Mai Journeys team