Hi there.  I 'm Jemma, the Founder of Mai Journeys and I am really looking forward to greeting you, or seeing you again, on one of our Tours.
I have been travelling for most of my life, and it is now so ingrained in my being that I sometimes forget who I am if I am not waking up in a new hotel, a new country, eating my way through a food market or wandering around hidden corners in cities that never sleep.
Mai Journeys was created as a way to channel my passion for travel, and I launched the Company in 2015 after I hosted my first Women Only tour to Sri Lanka.
I am passionate about crafting amazing journeys to amazing places for amazing Women. For Women just like You.
We offer women a way of traveling that provides safe opportunities to connect with diverse places, cultures, and people – and of course to meet a small group of wonderful like minded ladies..
About Us: We design and host journeys and creative retreats all over the world. Our network of local experts and personal connections means we get to offer our guests access to experiences that you simply could not get elsewhere.
We are a small company, but we are a group of incredibly passionate people who draw on a huge collective global experience. And of course, we LOVE to travel, and we LOVE to show you our favourite corners of the world. 
We so look forward to travelling with you… 
What's in a name?
'Mai' is a Maori word, and depending on how it used, have a few distinct interpretations. Used as 'tae mae', it means Come In; 'hoki mai' means Come Back; 'hoko mai' means Coming; and 'nau mai!' or 'haere mai!' means Welcome! A greeting. 
We searched for a word that encompasses our feelings towards our Guests and how we want our Company to be. We want to both welcome you, and ensure you feel welcomed. It is an enormously powerful word, and one we are proud to use. 
Our new 'Symbol' is an artistic depiction of the blending of the two Cultures from the two countries I call Home; Australia and New Zealand. 
The central spiral symbolises the koru; a spiral shape based on the appearance of a new unfurling silver fern frond. It is an integral Māori symbol symbolising new life, growth, strength and peace. Its shape conveys the idea of 'perpetual movement'.
The surround is an Indigenous Australian depiction to symbolise a 'meeting' place, a 'resting' place. A place to sit in a circle and connect, to talk, to understand.  
We wanted an image to represent not only what Mai Journeys offers as a Company, but also what our Guests get / take away from a Mai Journeys experience.  Mai Journeys is all about connecting; meeting; understanding; talking – and perpetual movement!! 
*Mai Journeys Acknowledges Country – the traditional custodians & owners of the lands we operate in, as well as across the lands we travel through. We also acknowledge and pay respect to the Elders past, present and future.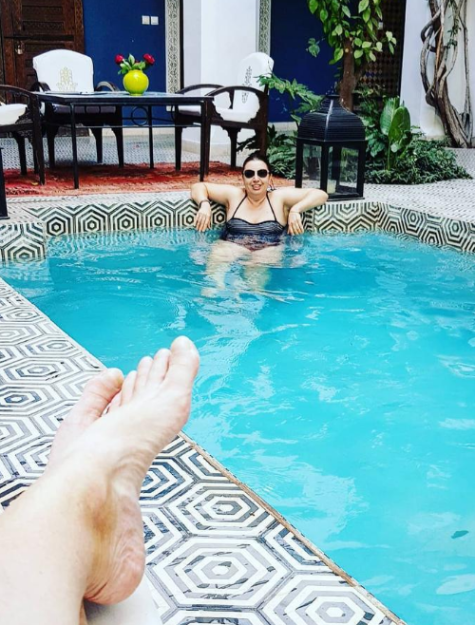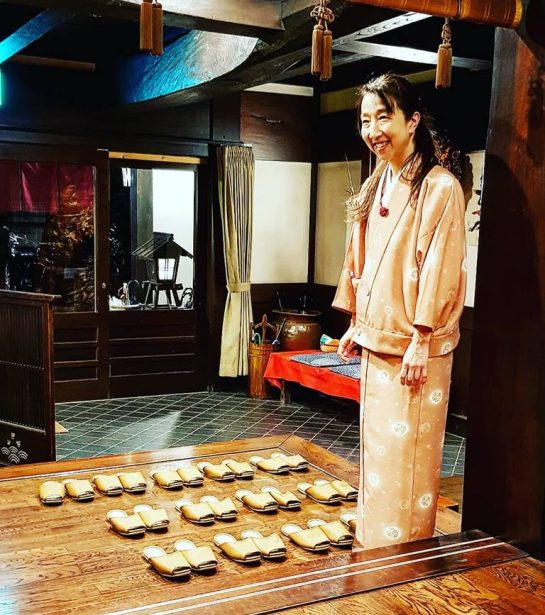 What to expect from our small-group tours?
About Us: Our goal is to provide an intimate, immersive travel experience that connects you to new places & new people. Our tours are filled with immersive excursions, a little adventure and fantastic opportunities to spend time with interesting and likeminded women.

Women of all ages can sign up for a Mai Journeys trip, but generally our Guests are from mid-40's to late 70's.  We have even had women in their early 80's travel with us! They are single, married, widowed, retired, professionals, home-makers – whomever! – who join for an adventure with people who share a common interest in travel, learning and culture.

The groups are mainly New Zealanders & Australians, but we have also had people join us from the UK, Europe & Canada. Such diversity of ages and origins makes for a truly enriching experience and gives you the opportunity to meet inspiring new women.
Every Mai Journeys tour varies and is custom created by us to uncover, immerse, and stretch your cultural imaginations. Every day is different, nothing is set in stone. There is ample time for you to relax and enjoy your own company if you wish, and of course plenty of time for good food, good wine, good shopping, and great company!  
But most importantly, on a Mai Journeys tour, you will be nurtured from start to end. We are there to make sure you feel like you are travelling with a group of friends as opposed to a group of strangers. We want your journey with us to be one you will remember forever.
We work with people who share the same travel ethos – to offer amazing journeys and experiences to women who seek them out. Mai Journeys and our fabulous partners & collaborators strive to offer inspiring destinations, craft authentic journeys and tailor new ways for you to discover the world. 
Founder / Tour Host
Weakness: Cook Books
Favourite Flower: Peonie
Favourite Song: (!!!) Joeline by Dolly
Favourite Summer Wine: Pinot Gris 
Favourite Winter Wine: Syrah
Favourite Food Region: Asia (wide I know..)
Sweet or Savoury: Savoury
Cook or Clean: Cook
Indulgence: Oils, oil-burners & diffusers
Favourite People: The Husband & The Kid
Travel Souvenirs: Materials of any kind
Favourite Destination: Can't choose
Where Next? The World is our Oyster
Ultimate Dinner Party (This Week):
Frida Kahlo, Helen Mirren, Janis Joplin, Victoria Beckham, Michelle Obama, Coco Chanel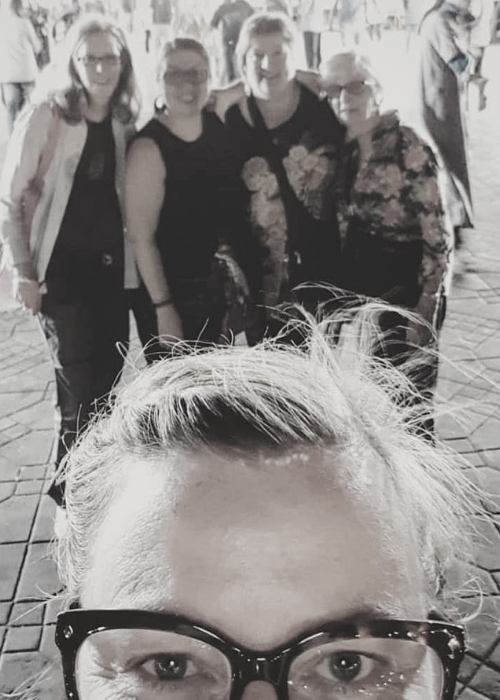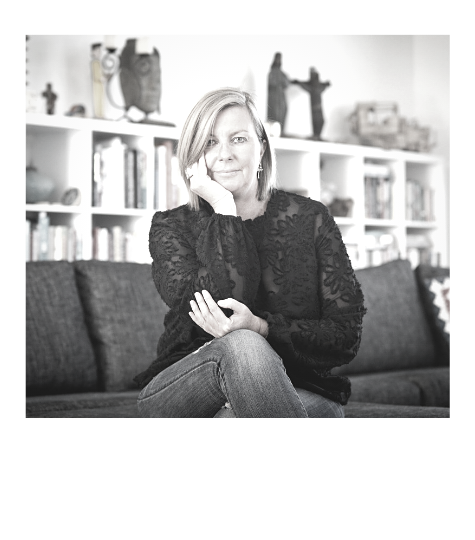 I grew up in Australia, and after graduating from the Sydney College of Fine Arts (many moons ago!), I started to jump on planes and never really stopped. Through a lifetime of utterly amazing travel, I have been able to nurture my longstanding love of photography, art, food, textiles, and architecture. I really do have to pinch myself sometimes.
I have been traveling ever since I was a child. I circumnavigated Australia with my family in a caravan when I was young, re-did most of that journey in my late teens as a backpacker, travelled Europe & bought a one-way ticket to America. From New York to New Orleans, I hopped a plane for Mexico. It was after traveling through Mexico, Central America & Cuba that I decided I wanted to work in the Travel Industry. Somehow, someway. I started as a Guide in Latin America then moved to England where I worked for two specialist tour operators over many years in an Operations capacity. Whilst living in London, whenever a spare moment presented itself, I packed my bags and explored a new corner of the world: Southern, Eastern and Northern Africa, South America, the Galapagos Islands, East & Western Europe, Asia and the Middle East. I have worked for some of the biggest, some of the smallest, and some of the best Operators and Agencies out there. And every experience was one that I learnt from and grew from.
I travel a little differently these days. I still love a day full of surprises and fabulous experiences, but my nights? Well, I do love a good hotel I must say! I like comfort, good food and good wine. And that is what I inject in my tours. Busy days, and fabulously comfortable nights. I have an absolute belief in traveling well – but also traveling within the realms of what is 'right for you', and that is different for everyone. I love encouraging experiential travel and am passionate about cultural exploration. I am an avid believer in being a traveller, and not a tourist and I think the world is now turning in that same direction.
Flight Guru
Tanya joined the travel industry to travel, and 25 years on, above all else, that is still what she loves to do, but now mostly with her family.
Travelling for as long as you can, as far as you can, is a mantra she lives by.
Travel fuels her soul: the experiences, the opportunities, the cultures, the adventures. 
She has been lucky enough to have a career that is a labour of love. Planning holidays with a high degree of skill, attention and knowledge has become her trade mark.
Tanya is the Owner/Operator of House of Travel Papamoa, Mount Maunganui and The Crossing.  Tanya books and looks after all the flights for our Mai Journeys guests; easy or complicated, she is genuinely the Flight Guru.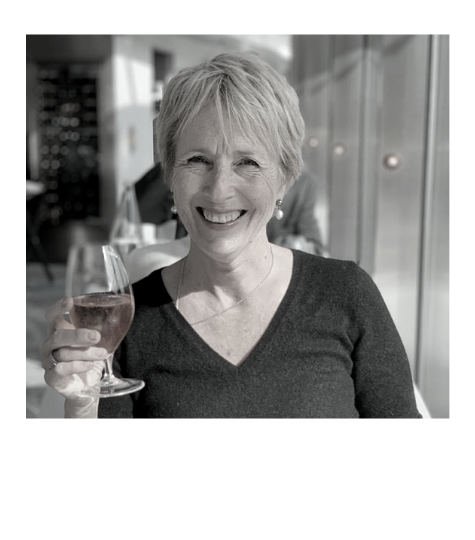 Collaborator / Tour Host
For Andrea, a wonderful travel industry career that has spanned over 30 years has led to a life-long passion for travel which has never abated. Many happy years have been spent exploring the 4 corners of the earth and she still finds there is not enough time to see it all.
She loves sharing her passion for travel with her guests and clients whenever and wherever possible. Her commitment is to Escort high-quality and stylish tours that give women the opportunity to discover new places or maybe some old favourites; meet new friends or reconnect with old friends; and provide the space to indulge in some much-needed 'you' time.
Whether travelling with girlfriends, family or solo, Andrea provides an environment that takes care of everything and allows you to experience, rejuvenate and connect. And she also makes sure there is plenty of time for a glass of bubbles and a cocktail or 3 throughout!
Collaborator / Tour Host
Sarah's passion for globetrotting began early, traveling with her parents who instilled in her a spirit of adventure.
On graduating from college with a degree in Hospitality Management and Tourism she winged her way to India and on to Africa where she spent 7 months traversing the continent, followed by a stint backpacking through Europe. When the money ran out, she returned to Australia and joined the team at The Classic Safari Company in Australia, becoming a Director in 2002. Sarah has helped build a formidable company that creates exceptional itineraries for discerning travellers.
Over the years, Sarah has travelled to all seven continents, visited over 58 countries, and honed her haggling skills to perfection worldwide. She is happiest when shopping in an Indian bazaar and sharing her vast knowledge and fervent love of exotic destinations with clients.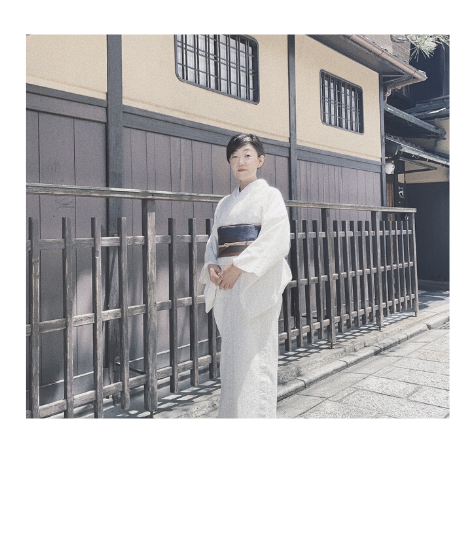 Local Guide – Japan
Yoriko was born and raised in Kyoto but spent over 20 years living in the UK and the US. 'Living abroad was an incredible opportunity that allowed me to experience life in a different culture, but it also deepened my appreciation for the beauty and culture of my hometown.'
One of her greatest passions is mountain climbing. She is also a cooking instructor with a love for food. Lastly, she is passionate about sewing kimonos by hand and wearing them. Learning about the kimono makes her feel proud to be Japanese.
'Kyoto is a magnificent place filled with breathtaking architecture, delicious food, fascinating people, and rich history. Every tiny detail is a piece of art; & I am always thrilled to show it to you.'
We would be lost in Japan without Yoriko.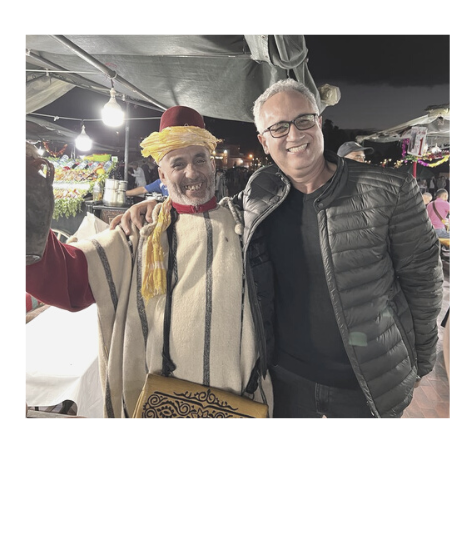 Local Guide – Morocco
This is Ahmed. He is from Agadir, a city in the Atlantic Ocean between Casablanca and the big Sahara. He is married and has a daughter named Ikhlas (13 of age in 2023).
'I do love my job which was actually my father's, so I am following in his footsteps. I have been guiding for over 20 years, and I always enjoy showing people my home land and sharing with them the culture of my country.
Each tour is a new experience, and each place has something special; but the places I most love are Essaouira, the Atlas Mountains, the Sahara and the two imperial cities Fes and Marrakesh where you can experience the exoticism of the Orient, the order in the chaos, and admire the architecture and visit the colorful souks.'
Ahmed is  very much loved by all our Guests!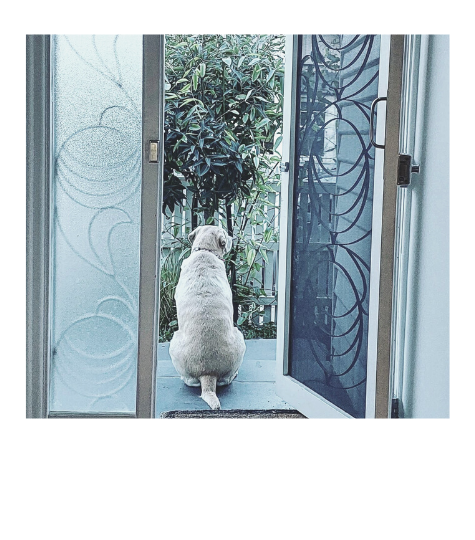 Guard Dog
This is Sheela – our gorgeously ferocious Guard Dog! 
She sits at my feet most of my working day. She tells me when it is time for a walk, when it is time for dinner and when it is time for The Kid and The Husband to come home. 
She is in love with me – until The Husband walks in. Then I am forgotten. 
Above all else (except The Husband) she loves food.  A girl after my own heart! 
She will welcome you into our home with a gift, one that is usually wet with slobber. But hey, those who enter must adapt!!
We believe sustainable and responsible travel matters.