/
AUTUMN IN JAPAN – OUR 2ND INTERNATIONAL TOUR FOR 2022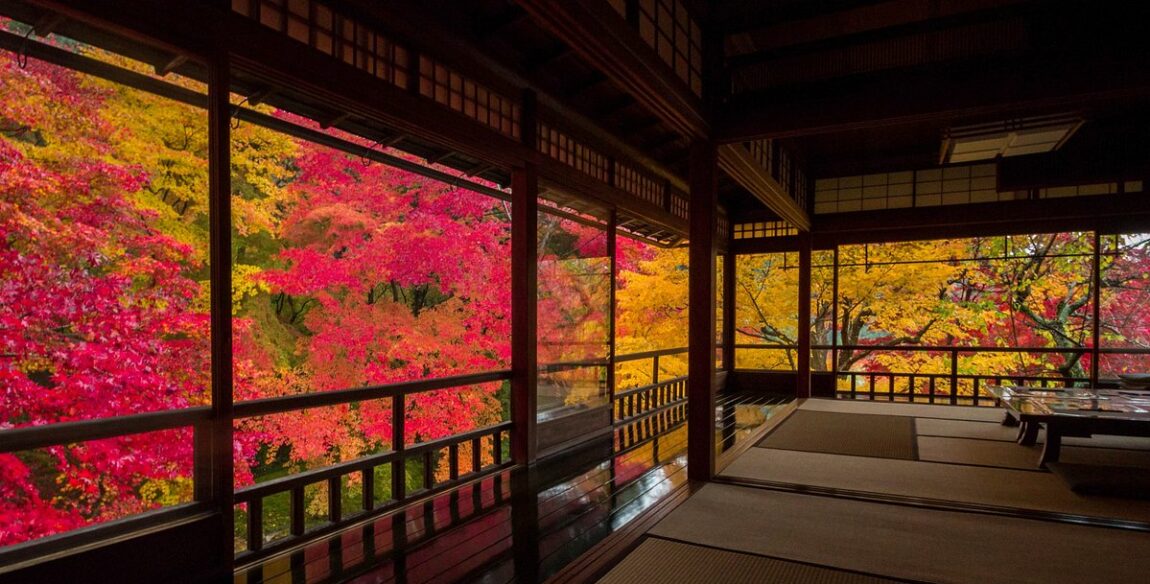 AUTUMN IN JAPAN – NOVEMBER 2022.
Our Second International Tour of the Year!

Autumn in Japan. Often overlooked in favour of its blushing spring cousin, the Autumn leaf-viewing season in Japan is just as spectacular — turning mountains, gardens and parks into blazing scenes of crimson, russet and gold. It also lasts longer than the short-lived cherry blossom, so you've got much more time to take advantage of the magnificent scenery than you would during Spring.
And so, we are full steam ahead in marketing our November 2022 – Autumn in Japan tour!
Here's a hint of what we will be doing:
– Discovering Tokyo, one of the world's most exciting cities
– Riding on the Shinkansen (the Bullet Train)
– Visiting UNESCO & Royal Gardens, engaging in the ultimate autumn pastime — Momiji-gari – which means 'hunting red leaves'.
– Experiencing a divine Tea Ceremony in Kyoto
– Onsen hopping in Kinosaki Onsen village
– Joining a once-in-a-lifetime experience with a Geisha/Maiko for dinner
– Experiencing a Buddhist Temple overnight stay at Mt Koya
We'll take you to some of our favourite stops on this two-week Women Only Japan tour Women Only Japan tour, we'll take you to some of our favourite stops and surprise you with our new destinations. 
So – what of Japan? Well, great news!! Here are some updates as to where they are RIGHT NOW:
–Japan *tentatively re-opened its borders to 4 countries for a 'trial' in mid-May 2022.
The following measures have been announced for anyone entering Japan from 10 June 2022, although limited to strict international arrival caps.
– Travellers must be part of guided tour groups and be escorted by tour guides
– Travellers from blue Countries (including NZ & Oz) will not be required to be vaccinated**
– Travellers from blue Countries (including NZ & Oz) do not need to do any on-arrival PCR tests in Japan
– Travellers from blue Countries (including NZ & Oz) do not go through any quarantine
– Travellers will need proof of a negative Covid test taken 72 hours before departure.
– Daily entry caps will be adhered to.
– Travel insurance is mandatory.
*We will keep these details updated as soon as any new releases are available. 
– In terms of precautions, health and safety are taken very seriously in Japan, and travellers are often amazed by how clean and organised the country is.
– Wherever you go, it's safe to expect widespread adherence to best practices for hygiene and cleanliness, including virtually universal mask-wearing, ubiquitous availability of hand sanitiser, and respectful social distancing.
– Japan's deep-rooted culture of respect, an integral part of Japanese etiquette, certainly helps.
– So does the fact that Japanese people have been used to wearing masks for many years (in Japan, people wear masks not only due to Covid but also during flu season, for allergy prevention, and more).
– Naturally, travel service providers in Japan — from hotels and ryokans to bullet trains and airlines — have also invested heavily in revamping sanitation procedures to enhance the safety of both travellers and staff.
Air NZ's International Travel Requirements.
International travel has changed. There are extra steps to take before you fly to your destination and before your return journey. Here are some updates so you can get prepared.
– Passengers must have a negative COVID-19 test result. The test must be taken at most 72 hours before departure from the first embarkation point.
–You currently do not need proof of COVID-19 vaccination to fly Air NZ unless your country of arrival requires it.
– Valid medical exemptions of unvaccinated passengers may be accepted under limited circumstances.
– More updates will be given closer to departure. 
So we are heading in the right direction!
We're itching to reconnect with the world.  I, for one, cannot wait to return to Japan in November. It is going to be one hell of a trip!
So join us…x
*See details below for how…
---
---

SO How do I join??
Easy!
Please email me for the full itinerary and details at [email protected], OR have a look via the BOOK NOW on the website.
OR: sign up on our new REGISTER NOW page so we can also send you details of not only Japan but other 2022 & 2023 trips.
Stay curious, and see you all somewhere amazing in 2022 or 2023!
Jemma and the Mai Journeys team.
---

OUR COVID PROMISE & BOOKING WITH CONFIDENCE. 

We need to keep you safe and look after your interests when booking and travelling with us.
To ensure we keep you safe and comply with Covid requirements, we only work with Covid safe suppliers.
With regards to payments, if, due to Covid, we need to postpone a tour and we have received your deposit but not passed on payment to our suppliers, you can choose to postpone with the tour date change, receive a credit note or receive a refund of your deposit paid.
If we have paid deposits/final payments to suppliers that cannot be returned and have to postpone due to Covid lockdowns, we have agreements that ensure we can move to dates.  Please check our booking terms by tour, and stand and standard terms and conditions when terms and conditions, when you are filling out your booking form for full details.
If you have any questions, or any comments, please reach out and talk to us. Our policies will continue to evolve as time goes on and as we continue to monitor local health recommendations, but what won't change is our commitment to your incredible future journeys with Mai Journeys and our amazing Partners.
Please have a scan of our COVID19 page for any / all updates.