/
TIME TO GET YOUR CREATIVE ON….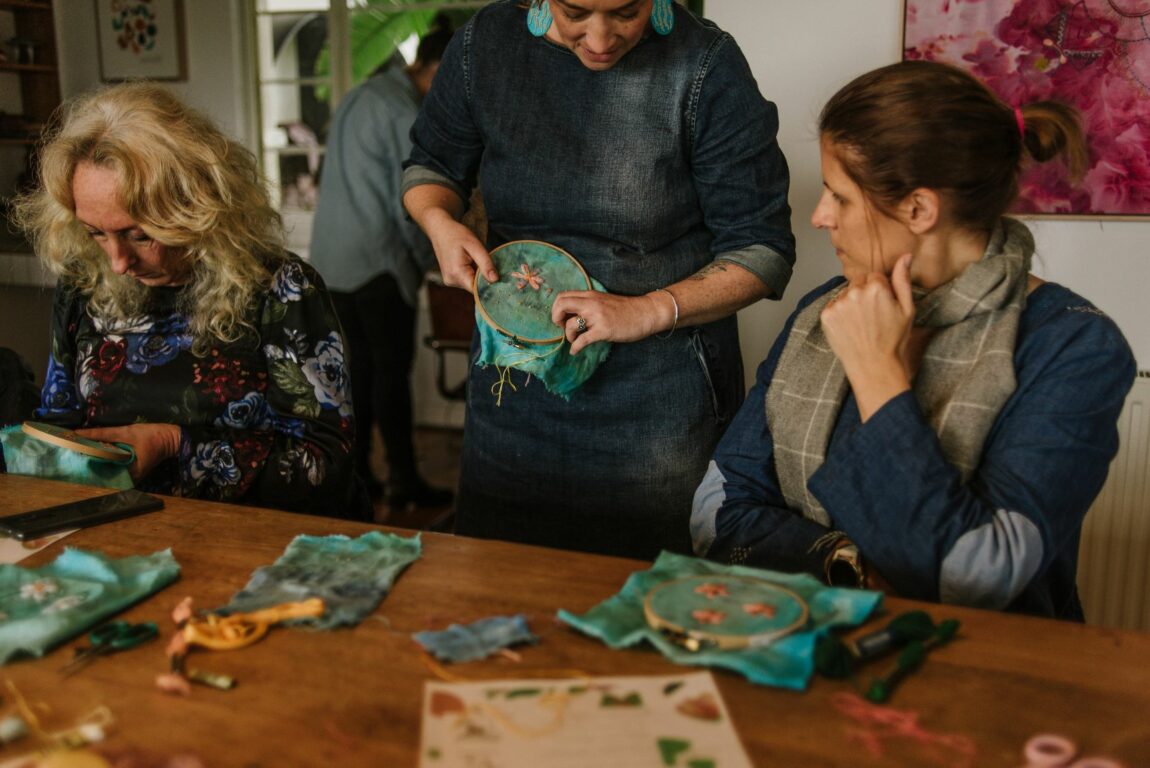 You may not know this, but I have a Fine Arts Degree.. Yep, I am a trained Artist. How about that!
The Husband is constantly ribbing me about it as I have not been Artistic, nor Creative for a long, long, long time.
In fact, the easel and canvas he bought me about 7 years ago are still unused! How terrible is that..
But every so often I really get the urge to 'create'; to use the right side of my brain a little more, to delight in colour and expression and fluidity.
To get messy with paint, to sew more than a button, to make a ring, put clay on a wheel and produce a cup. To just CREATE.
Exploring our Creative side is just so therapeutic. It is calming, zen like. It clears the mind and all the cobwebs in your soul.
A bit like a good Yoga and Meditation session, being Creative makes you walk taller and a little on air.
Right now is the PERFECT time to get Creative.
Do you need to be Artistic? No! All you need is a person in the know, a guiding presence, a lack of judgement (on yourself!) and an ability to Just. Let. Go.
Does it always work out? No! There may be a disaster or two, but you know what they say about disasters? You can turn them into Gold… (They do say that don't they??) But it is basically all about throwing caution to the creative wind and just having a go. You will love it – everyone always does…
So we here at Mai Journeys have designed some amazing Creative Retreats for 2020 and 2021.
These Retreats are generally two – or three – nights in fabulous accommodation, great food, some very nice wine, a couple of excursions thrown in and a small group of amazing women.
You will gather and eat, laugh, learn and create. It really is the most amazing combination. 
So stay curious everyone, and Creative!
Jemma and the Mai Journeys team…